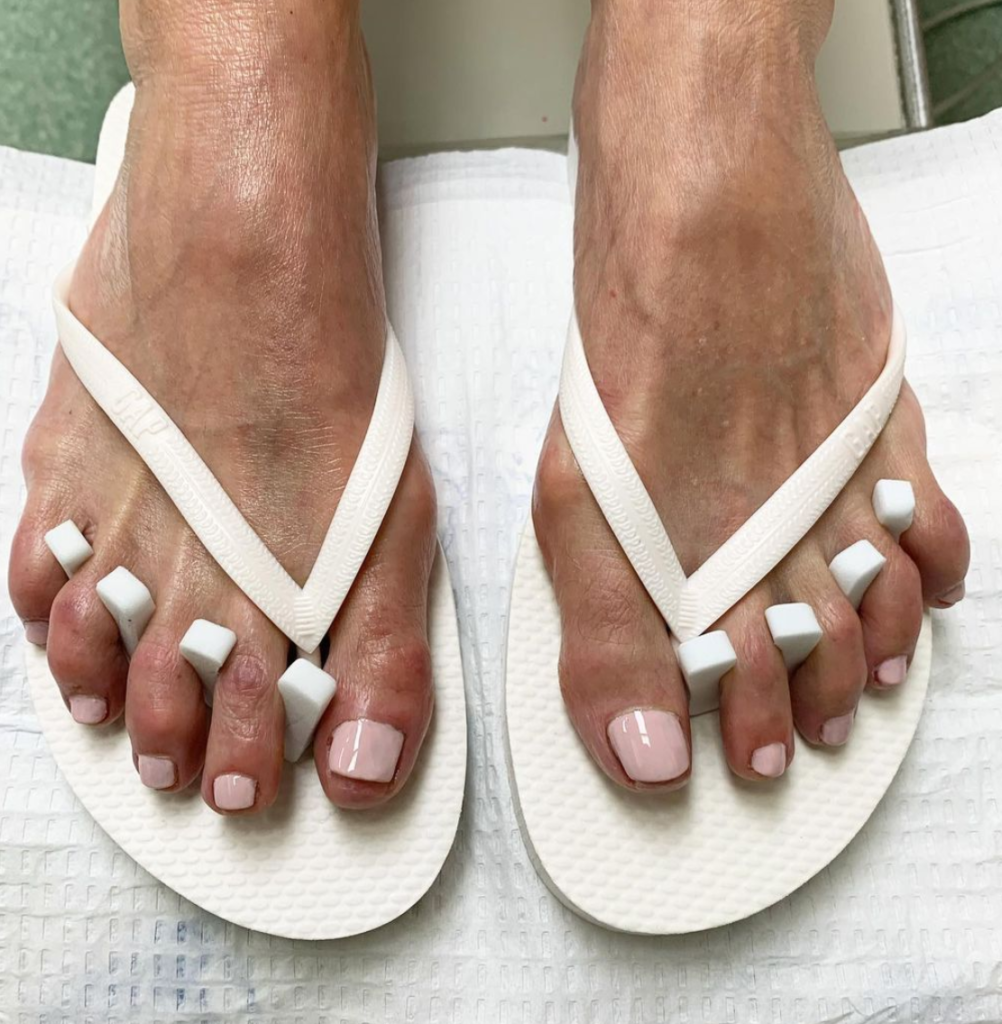 A sterile pedicure is unlike a regular pedicure because it is performed by a specialized podiatrist who combines podiatry with nail care. A sterile pedicure is a completely dry and non-invasive treatment performed by our foot doctor in Great Neck, NY. Sterile pedicures are more clean and effective than pedicures received at the nail salon. At Great Neck Family Foot Care, we offer sterile pedicures to our patients looking to receive the best care for their toenails and feet.
What Happens During A foot doctor in Great Neck NY Sterile Pedicure?
During your sterile pedicure with our foot doctor in Great Neck NY, our specialist will first examine your feet to see if you have any foot conditions. Next, our podiatrist will sterilize your feet and evenly trim and file your toenails to ward off ingrown toenails. Our specialist will also clean the underside of your toenails to get rid of buildup. If you have any calluses, our specialist will remove or soften them. The final step includes moisturizing your feet to soften and heal them. You will walk out of our office with healthy and refreshed feet!
What Conditions Does a Sterile Pedicure Treat?
Our sterile pedicure service can heal or prevent some common foot problems. Some conditions a sterile pedicure can treat include:
Athlete's foot
Blisters
Calluses
Cracked heels
Damaged nails
Ingrown toenails
Splinters
Thick skin and nails
Warts, blisters, calluses, and corns
Yellow nails
Why Should You Choose a Sterile Pedicure?
Regular pedicures from a nail salon may feel great but aren't always the best option. Unlike the sterile pedicures we offer, nail salons don't always have the most sterile tools or effective treatments. Our foot doctor makes sure your feet and toenails not only look good but feel good too.
Contact Great Neck Foot Care: Foot Doctor in Great Neck NY
Sterile pedicures are a great option if you are looking to get your feet and toenails in the best shape. Our foot doctor in Great Neck NY, will address your concerns and make sure you walk out of our office feeling great. Contact us today to schedule a sterile pedicure at Great Neck Family Foot Care.