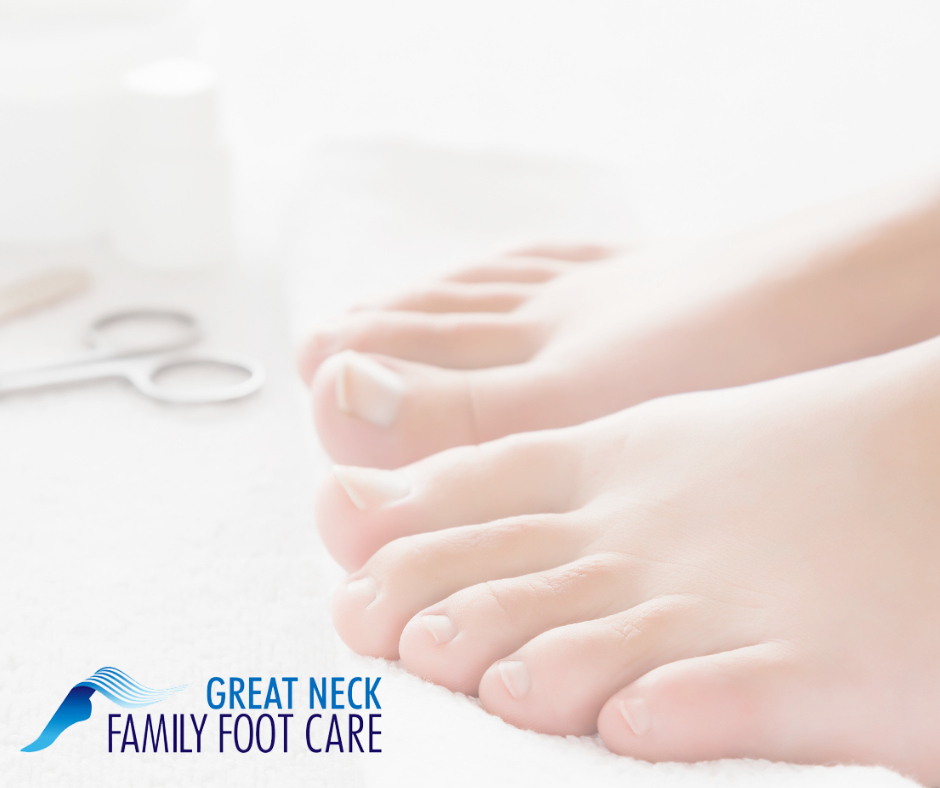 Are you someone that suffers from perpetual ingrown toenails? Has this led to problems with walking without pain and discomfort? If this sounds like you, our team at Great Neck Family Foot Care is here to help. Our expert podiatrist, Dr. Hochstein, will utilize OnyFix Nail Correction to eliminate the problem and help return your nails to standard growth patterns.

Symptoms Of Ingrown Toenails
Although ingrown toenails do not pose a serious medical threat, they are still something that should be taken care of right away. Failing to do so can lead to them becoming a recurring problem, filling your feet with continued discomfort levels. Fortunately, Dr. Hochstein and the OnyFix Nail Correction can fix this. If you find yourself dealing with any of the below symptoms, we recommend calling our team for care:
Pressure pain when walking.
Thickened lateral and distal nail folds.
Limited mobility.
Redness and swelling around the skin where the nail is growing.
Affected to becomes hot.
Proper Nail Care
For OnyFix Nail Correction to be as effective as possible, our team highly recommends improving your nail care before coming in for your appointment. Doing so will allow Dr. Hochstein to provide you with the most optimal results. Some easy ways to enhance your nail care include:
Always cut your nails straight across.
Don't cut your nails too short.
Clean your feet with lukewarm water and soap daily.
Dry your feet thoroughly, especially between the toes.
The Benefits Of OnyFix Nail Correction
When dealing with ingrown toenails, there are various routes a person can take for treatment. However, it's essential to pick the form of treatment that offers the most benefits. That is why OnyFix Nail Correction is the perfect solution for you. Dr. Hochstein offers this at our facility because he knows how much it can help our patients. Benefits of the OnyFix Nail Correction include:
Pain-free treatment.
Quick elimination of pain.
It does not require exerting force on the nail.
Suitable for patients with diabetes.
Corrects the nail through physiological nail growth.
Nail polish can still be used following the procedure.
Schedule An Appointment
When you're dealing with ingrown toenails, you'll need expert care to put an end to them. By scheduling an appointment with Dr. Hochstein, the results will be outstanding. To learn more about OnyFix Nail Correction, or to schedule your appointment, contact us today.