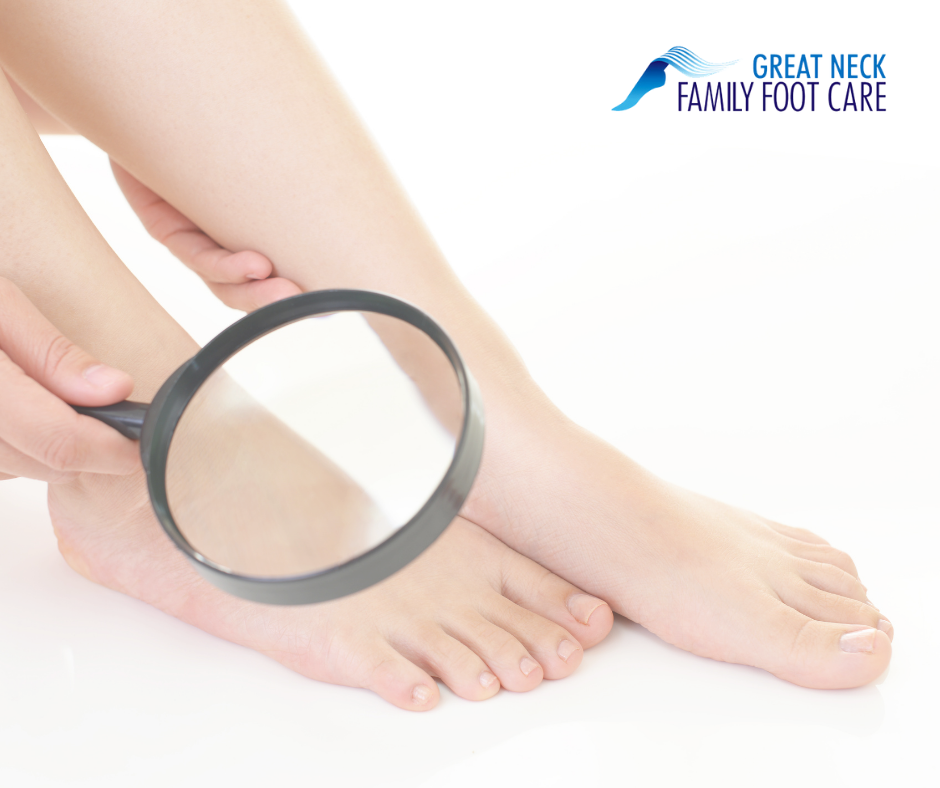 At Great Neck Family Foot Care, we understand the devastating effects diabetes can have on one's feet. That is why patients need to determine when this condition has begun to impact their foot health. Spotting this early increases the likelihood of being able to manage the symptoms effectively. To learn more about the signs that point to diabetic feet, please don't hesitate to contact our team to schedule an appointment today.
How Does Diabetes Affect The Feet
Before diving into diabetic feet symptoms, our podiatrists must first discuss exactly how diabetes can affect your health. Diabetes takes place when your body cannot correctly process the glucose found within your bloodstream. Two of the most common causes of diabetic foot problems include:
Permanent nerve damage.
Poor circulation.
Signs To Watch Out For
As previously stated, early detection of diabetes is crucial in preventing permanent damage from taking place on your feet. Fortunately, our team at Great Neck Family Foot Care will help with this. Dr. Hochstein, our expert podiatrist, is well versed in providing podiatric services to patients living with diabetes. If you find yourself dealing with any of the below symptoms, schedule an appointment with us right away so we can determine if diabetes is to blame:
Unexplained swelling of the feet and toes.
Skin discoloration.
Experiencing a constant burning or tingling sensation.
Numbness in the toes.
Development of sores that won't heal.
Sudden hair loss on the feet or lower legs.
Feet that continuously feel cold.
Treating And Managing These Symptoms
Once it has been determined that diabetes is affecting your foot health, our team can quickly move towards providing you with the services needed to treat and manage your symptoms. Our team will do everything in their power to maintain your foot health so you can go about living everyday life. Depending on the severity of your symptoms, any of the below methods can help:
Provide you with tips for proper diabetic foot hygiene.
Recommending the use of diabetic footwear.
Compression stockings to help with circulation.
Exercises to help promote circulation.
Contact Us
Living with diabetes can be difficult. That is why it is so essential to work with a team of podiatrists you can trust. For more information about diabetic foot signs and how this can be managed, don't hesitate to contact us here at Great Neck Family Foot Care today.