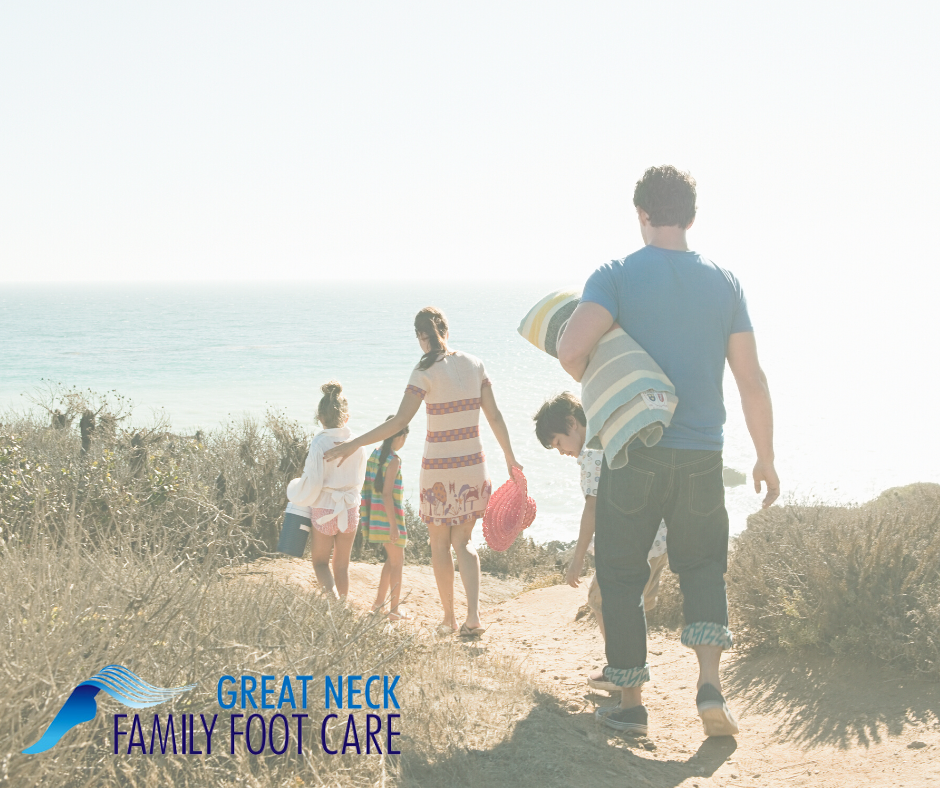 At Great Neck Family Foot Care, our team knows that cosmetic issues can be just as problematic as pain and discomfort. When you're not looking your best, it's easy to suffer from self-esteem issues. Fortunately, Dr. Hochstein, our expert podiatrist, can assist you. Continue reading to learn more about a variety of services offered at Great Neck Family Foot Care that can help boost your self-esteem and quality of life.
Laser Removal For Spider Veins
If you've noticed the development of red, purple, or blue twisted veins on your legs and feet, you're likely dealing with a condition known as spider veins. When developing spider veins, you may begin to feel self-conscious about their appearance. One way you can rid yourself of this is by scheduling an appointment for laser removal. This process involves inserting a small laser into the problematic veins. The laser sends out pulses of light that causes the vein to collapse and become absorbed by the body. Benefits of laser removal include:
It is minimally invasive.
It is an outpatient procedure.
There is little to no scarring.
This procedure comes with relatively low chances of complications.
Laser Hair Removal On Toes
Whether you're male or female, finding hair on your toes may not be something that boosts your confidence. While it is a perfectly natural occurrence, it does not mean you have to live with it. If you're ready to eliminate this problem, our team at Great Neck Family Foot Care has the answer. We offer laser hair removal for your toes right here in our office. Laser hair removal works by sending light pulses that target the melanin in your hair follicles. Doing so destroys the follicles, removing the hair and significantly slowing regrowth. While you may feel slight burning sensations while the treatment is taking place, which is normal. Reasons we implore that you consider this procedure include:
Avoiding plucking and shaving toes which can cause pain and lead to ingrown hairs.
It is an extremely effective treatment method.
Normal activities can be resumed almost immediately after treatment.
Collagen Rejuvenation For The Leg/Knee
One final cosmetic procedure that we offer in our office that we'd like to call us is collagen rejuvenation for the leg/knee. This procedure helps eliminate crepey skin, which is skin that is finely wrinkled, saggy, and loose. It received its name due to its resemblance to crepe paper.
Our collagen rejuvenation procedure works by treating the skin from the inside out. With the use of injections, we can promote collagen growth, which will tighten and rejuvenate the skin. Listed below are some benefits of this procedure:
It can soften wrinkles.
It Can help improves skin texture and tightness.
It is a minimally invasive treatment.
Recovery time is quick.
There is minimal risk for complications.
Contact Us
Here at Great Neck Family Foot Care, we are taking appointments for all of the previously listed cosmetic procedures, as well as other podiatry services. If you'd like to learn more about how our team can help, be sure to contact us today.