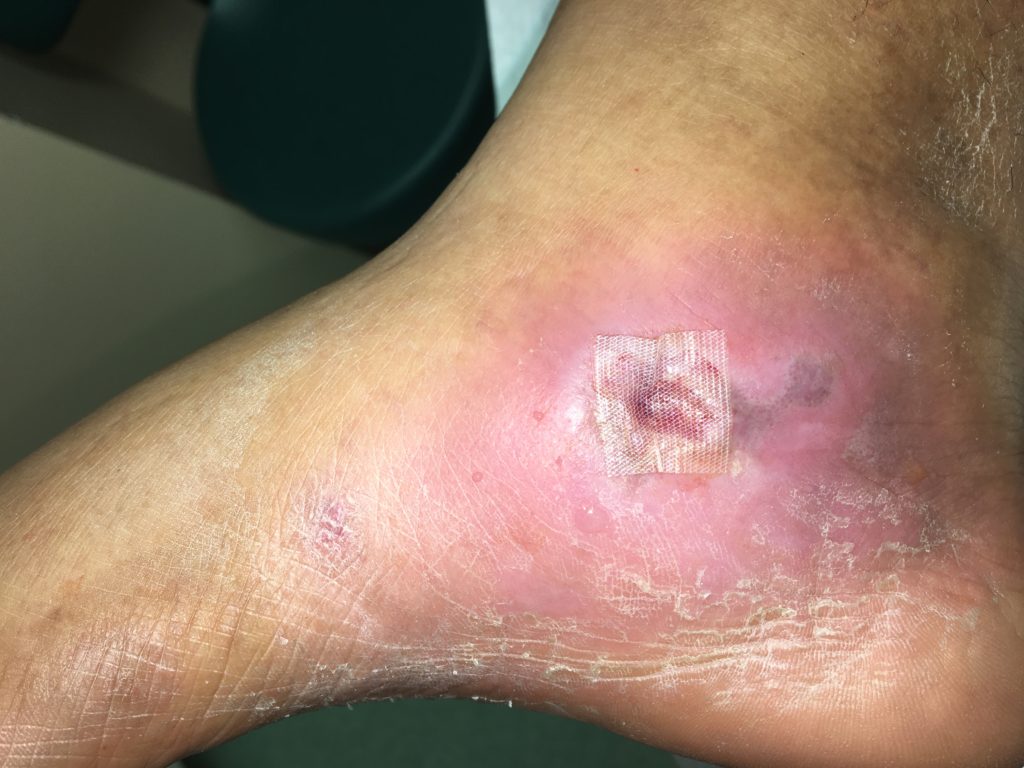 Are you looking for wound care for your foot in Nassau County? Dr. Alec  Hochstein is Board Certified in Foot Surgery by the American Board of Podiatric Surgery, a member of the American Podiatric Medical Association as well as the New York State podiatric Medical Association. Dr. Hochsteins specializes in Palliative Foot Care, Diabetic Foot Care, and Reconstructive Foot Surgery. Dr.Hochstein and his team at Great Neck Family Footcare have the skills and knowledge to provide you with the best treatment. A foot wound should be addressed immediately to prevent serious infection and other long-term health complications. Continue reading below to learn more about foot wounds and how they can be treated.
Foot Wound
There are many types of foot wounds one may suffer from. Common types of foot wounds are diabetic foot ulcers, venous stasis ulcers, arterial ulcers, and pressure ulcers. An ulcer on the foot is simply an open sore or lesion that is difficult to heal and constantly resurfaces.
Symptoms of Foot Wounds
Bleeding
Swelling
Pain
Bruising 
Redness
Tenderness 
How To Treat A Foot Wound: Wound Care For Your Foot in Nassau County
How to treat a heel fracture is dependent upon the type of foot wound you have. When suffering from re-occurring ulcers on the foot it is very important that you regularly and routinely clean the wound. After cleaning the wound you should always apply antibiotic ointments or creams and cover it with a bandage to prevent infection. You should monitor the wound site for any sign of infection like redness or pus. You should contact a medical professional like Doctor Hochstein immediately if your wound will not stop bleeding, is extremely painful, or shows signs of infection.  Dr. Hochstein at Great Neck Family Foot Care provides you with the best custom-tailored wound care for your foot in Nassau County.
Contact Great Neck Family Foot Care: Wound Care For Your Foot in Nassau County
If you are suffering from what you believe is a foot wound and are looking for a podiatrist, contact Great Neck Family Foot Care today. Dr. Hochstein and his team will provide you with a comfortable stress-free experience and have you healing in no time!