Laser Nail Fungus Treatment Long Island Can Rely On
Have fungal nails, live in Nassau County, and need treatment? At OnychoLase™ Laser Treatment Center, we help thousands of people throughout Nassau County, Queens and the NYC Area get rid of nail fungus with our Laser Toenail Fungus treatment. The CoolTouch Varia nail fungus laser is a state-of-the-art laser providing a safe and painless 30 minute treatment for nail fungus. Our nail fungus laser eliminates the pathogens that cause toenail fungus infection, also known as Onychomycosis.
We know toenail fungus can be embarrassing, annoying and sometimes painful. Relief is here! This laser treatment for toenail fungus procedure requires a small number of safe, quick laser bursts with little or no discomfort and is performed as an outpatient service, you can even wear your shoes out the door and return to work. The gentle laser light beam for nail fungus has no effect on healthy tissue and treats only the infected area of the toenail. No drugs or topical ointments are used, eliminating the total-body side effects of traditional oral medications. Clinical studies show that the CoolTouch Varia nail fungus laser kills toenail fungus and promotes clear nail growth. Laser toenail fungus treatment is safe, effective and most patients see improvement in their nail fungus after the first treatment. Call us today to treat your nail fungus, serving Great Neck, NYC and the Long Island region.
CoolTouch: The 30-Minute Fungus Nail Laser!
The nail fungus laser used on the nail without surgery specifically treats toenail fungus. It's simple and pain-free. Patients can expect to return to their daily routines immediately after having the laser procedure. Receive a free gift with all laser nail treatments!
Nail Fungus Laser Treatment in Long Island
Our staff is fully trained in nail fungus treatment under the supervision of Dr. Alec Hochstein. All patients are seen by a licensed podiatrist, specifically trained on the CoolTouch Varia fungus nail laser. What wait any longer? Call us at (516) 708-9770 to schedule your laser toenail fungus appointment today!
Onycholase™ Laser Treatment for Toenail Fungus is Nassau County, Queens & New York City's resource for nail fungus laser treatment information. Stop by our Great Neck office location and ask our trained fungus nail laser staff any questions you may have about this 30 minute, pain-free procedure to treat nail fungus.
Toenail fungus is not demographic specific, it can happen to anyone. Our clientele includes stay at home moms, businessmen, truck drivers, office workers, teachers, lawyers, and more. Our clients report that toenail fungus treated with our nail fungus laser see significant improvements in the appearance of their toenails.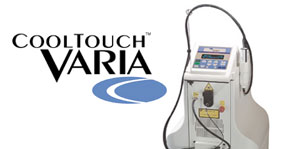 The CoolTouch laser toenail fungus treatments are safe and work much better than the topical treatments for toenail fungus. Onychomycosis (toenail fungus) often cannot be effectively treated by over the counter or prescription medicines, making the laser the most effective treatment available.
Fungal Nails Nassau County
Nail fungus is the cause of yellow, thick, brittle nails. Approximately 38 million people in the US, many of whom are from the Long Island area, suffer with nail fungus. Our Great Neck office clients have reported that toenail fungus treated with our nail fungus laser see immediate improvements in the appearance of their toenails. High-quality nail fungus laser treatment is quick and painless, call us today!
"The laser warmed my toes followed by a cool spray, it didn't hurt at all and the treatment only took 15 minutes. Now I know why they call it the CoolBreeze procedure!" – Tom
Call us at (516) 708-9770 to schedule your laser toenail fungus
treatment appointment in Long Island today!