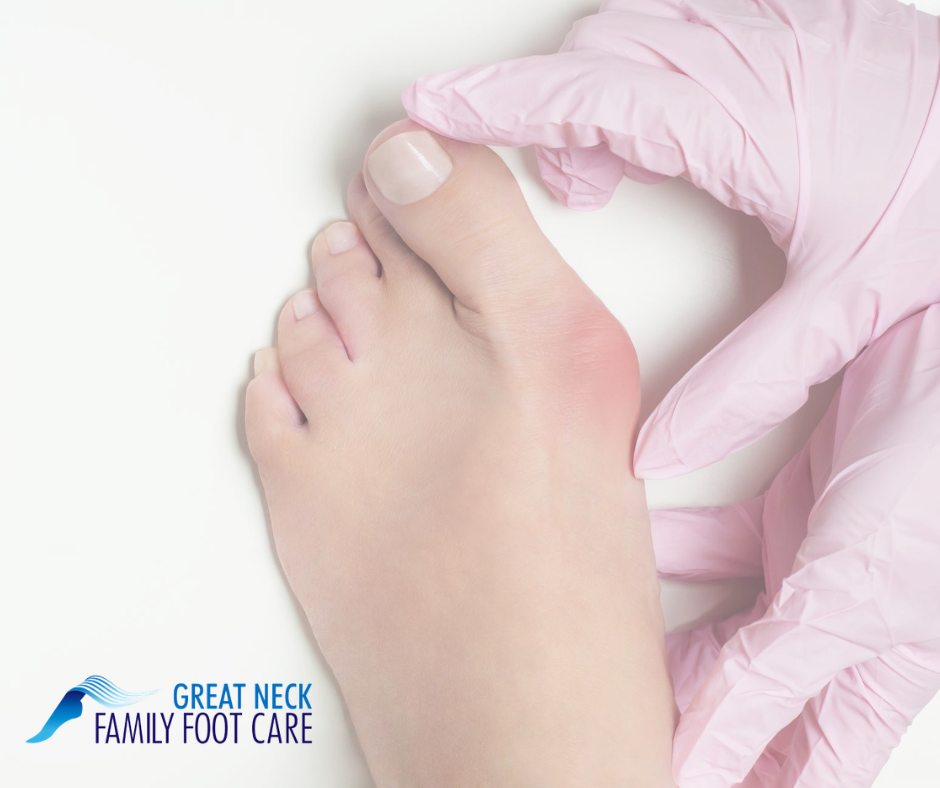 Have you recently noticed a bony growth has formed at the base of your big toe? Is this bump pulling your big toe over your smaller toes? When you answer yes to these questions, you're most likely dealing with a bunion. Bunions form when bones in the front of your foot get moved out of place. The bony growth that forms, as a result, can limit the range of motion in your big toe, while also causing pain and making it difficult to walk. At Great Neck Family Foot Care, our team is well versed in treating bunions. To learn about how our expert podiatrist can help, please continue reading.
Wear The Right Shoes
The first way to help treat bunions is to wear the right shoes. Many of our patients find that wearing tight, narrow shoes causes the symptoms of their bunion to worsen. It can also lead to the growth beginning to chaff, which only leads to more discomfort. That is why when a bunion starts to form, we highly recommend avoiding the below shoes for the time being:
High heels.
Pointed dress shoes.
Any pair of shoes that have a tight toe box.
Try Shoe Inserts
Once again focusing on one's shoes, another option for treatment involves the use of shoe padding and inserts. Over the counter bunion padding can help reduce friction between your bunion and the outside of your shoe, mitigating your pain and discomfort in the process. Additionally, Dr. Hochstein can provide you with customized shoe inserts that help to evenly distribute pressure when you move your feet, lessening your symptoms in the process. These inserts will be created specifically for your foot, which will help tp provide stability and correction to position.
Surgical Options
 For severe cases of bunions, surgery may be the only option. You can trust that Dr. Hochstein will only recommend this route if all other options fail to bring about the desired results. What takes place during the surgery will depend on how severe the symptoms you've been experiencing are. Below are examples of what the procedure our team performs may involve:
Realigning the bones in your foot.
Removing swollen tissue around the base of your big toe joint.
Fusing the bones of your big toe to keep it straight.
Reach Out Today
Patients dealing with bunions should not think their current condition is a permanent one. By seeking out treatment from a team of experts like us here at Great Neck Family Foot Care, you'll find a reduction in symptoms and your quality of life restored. To schedule an appointment for care, contact our team today.