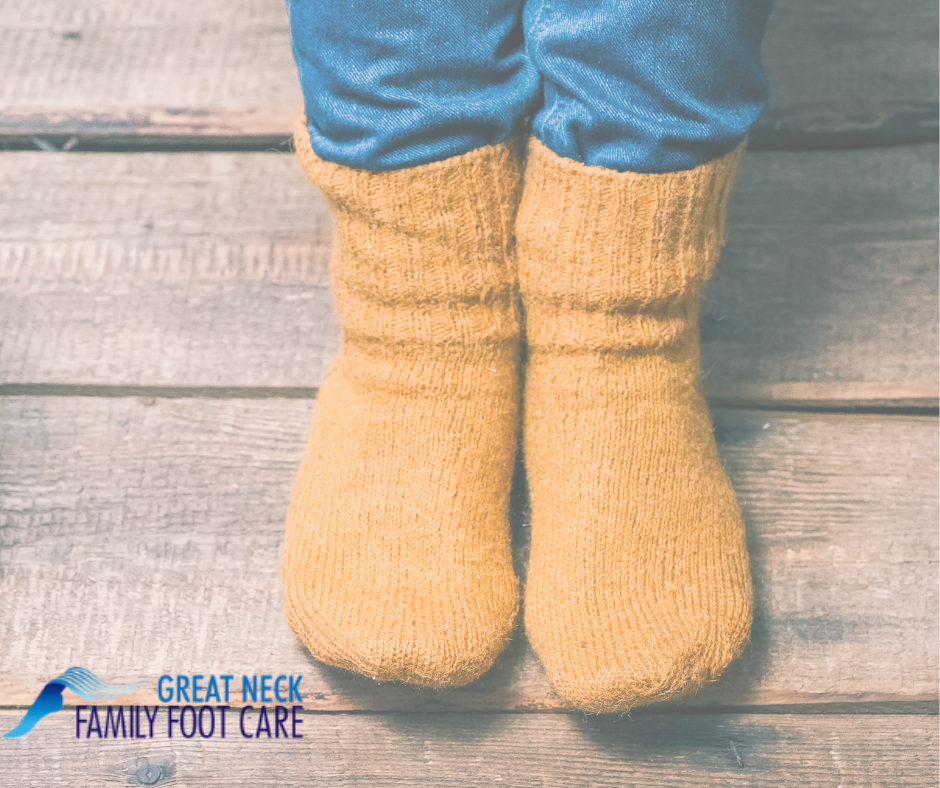 Do you sometimes find that your feet begin to hurt as the weather starts getting colder? There are a few reasons for this. Here at Great Neck Family Foot Care, our team is well versed in this occurrence. Dr. Hochstein, our expert podiatrist, would like to take some time to break down some of the causes of this problem, as well as ways to prevent cold-related foot problems from happening.
Why Does This Happen
There are several reasons that one's foot can start hurting as the weather gets colder. In order to remain healthy, it's essential to understand what they are so you can work towards avoiding them. Some of the most common you can experience include the following:
The cold weather causes your feet's tissues to contract, which can begin to pull on nerve endings.
Frostbite and Raynaud's disease are two standard winter foot issues that can cause pain.
People tend to put on a few extra pounds in the winter due to lack of activity, leading to added pressure being put on the feet.
Purchasing boots and other winter footwear that don't fit properly can cause copious amounts of pain.
Muscles and tendons of the foot become stiffer as it gets cold, leading to pain during movement.
Preventing This From Occurring
As previously stated, coldness can have both a direct and indirect impact on your foot health. That is why Dr. Hochstein recommends patients do everything they can to keep their feet protected. Below are some of the best ways to prevent the cold from causing pain in your feet:
Rest your feet when you begin to feel discomfort.
Perform daily foot stretches.
Try to remain active to improve circulation and prevent added weight gain.
When buying footwear for the winter, make sure they offer proper ankle and arch support.
Never wear damp socks or shoes outside in the cold.
Consider investing in custom orthotics.
Schedule An Appointment
Don't let foot pain begin to overtake your winter experience. You should not have to deal with this issue just because it is cold outside. At Great Neck Family Foot Care, we'll work to stop this from happening. If you want to learn more about keeping your feet protected, or are interested in scheduling an appointment for care, be sure to contact Dr. Hochstein today!