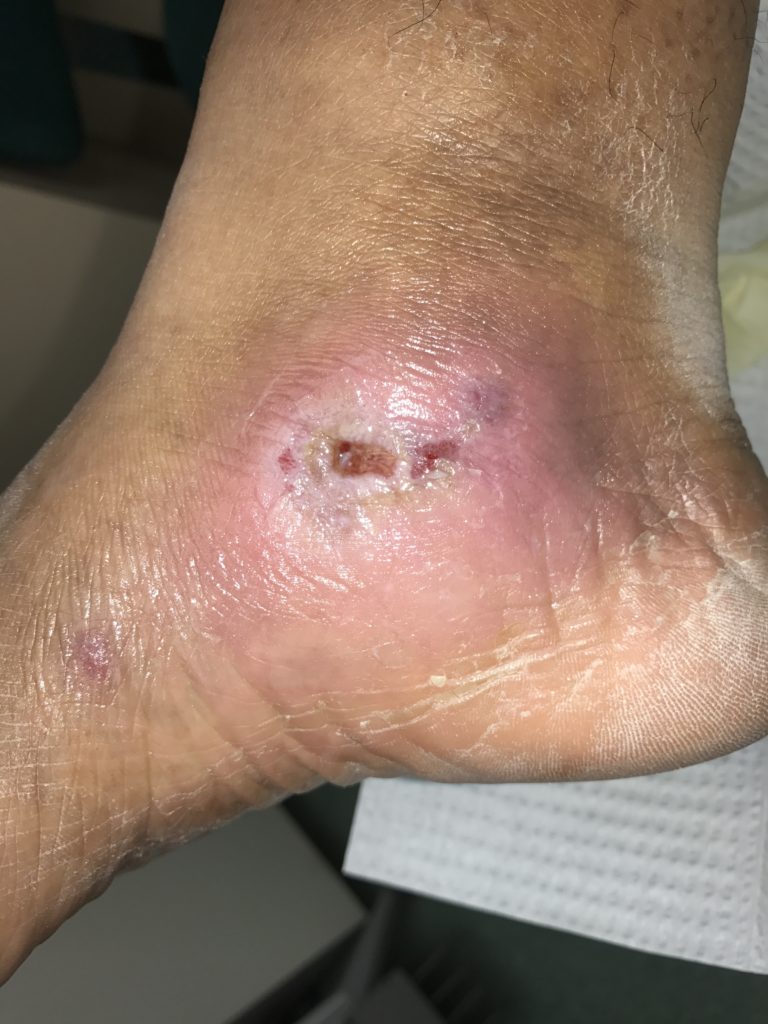 Great Neck Foot Care: Podiatrist Bethpage, NY
If you or a loved one has diabetes, you know that there are many factors to be concerned with when it comes to maintaining your optimal health. Most people think of blood sugar levels, diet, and exercise habits when they think of diabetes. Foot care is also extremely important when it comes to diabetes maintenance and the health and safety of diabetic patients. By not tending appropriately to insulin levels and other requirements, a diabetic person can run the risk of experiencing diabetic wounds on their feet, and in extreme cases, requiring amputation. Being aware of the causes and risk of diabetic wounds is extremely important to overall health and safety of a diabetic person. If you are need of a podiatrist Bethpage NY, please contact us at Great Neck Foot Care to receive the highest quality expertise and professionalism in the podiatry business.
What Causes a Diabetic Wound?
Diabetic wounds are sometimes also referred to as Diabetic Ulcers, or Foot Ulcers. Diabetic wounds are something that a podiatrist will assess when they are treating a patient with diabetes because the patient's foot health can be indicative of greater health issues at play. There are certain main causes to note that are most often the reasons diabetic ulcers may appear in patients' feet.
Poor Circulation: Diabetes can sometimes cause the feet to swell, affecting the blood circulation to the feet. Without proper circulation, ones feet do not get sufficient healthy oxygen and other needed nutrients that keep them healthy. For this reason, good circulation to the feet is critical for diabetic patients.
High Blood Sugar: Also known as hyperglycemia, can cause diabetic wounds on the feet and lower extremities.
Poorly Fitting Shoes: When shoes are too tight, too narrow, or too small for the foot they can cause friction and irritation leading to an open wound. Proper footwear is a necessity for diabetic people.
For more information on diabetic wounds and care, click here. For a trusted podiatrist Bethpage NY, contact Great Neck Foot Care.
Contact Us: Podiatrist Bethpage NY
If you or a loved one are Diabetic and in need of expert podiatry services, do not hesitate to contact our team at Great Neck Foot Care, or visit our website here. We take pride in our ability to provide patients with the most comprehensive and professional foot care in Long Island. For podiatrist Bethpage, NY, visit our website today.