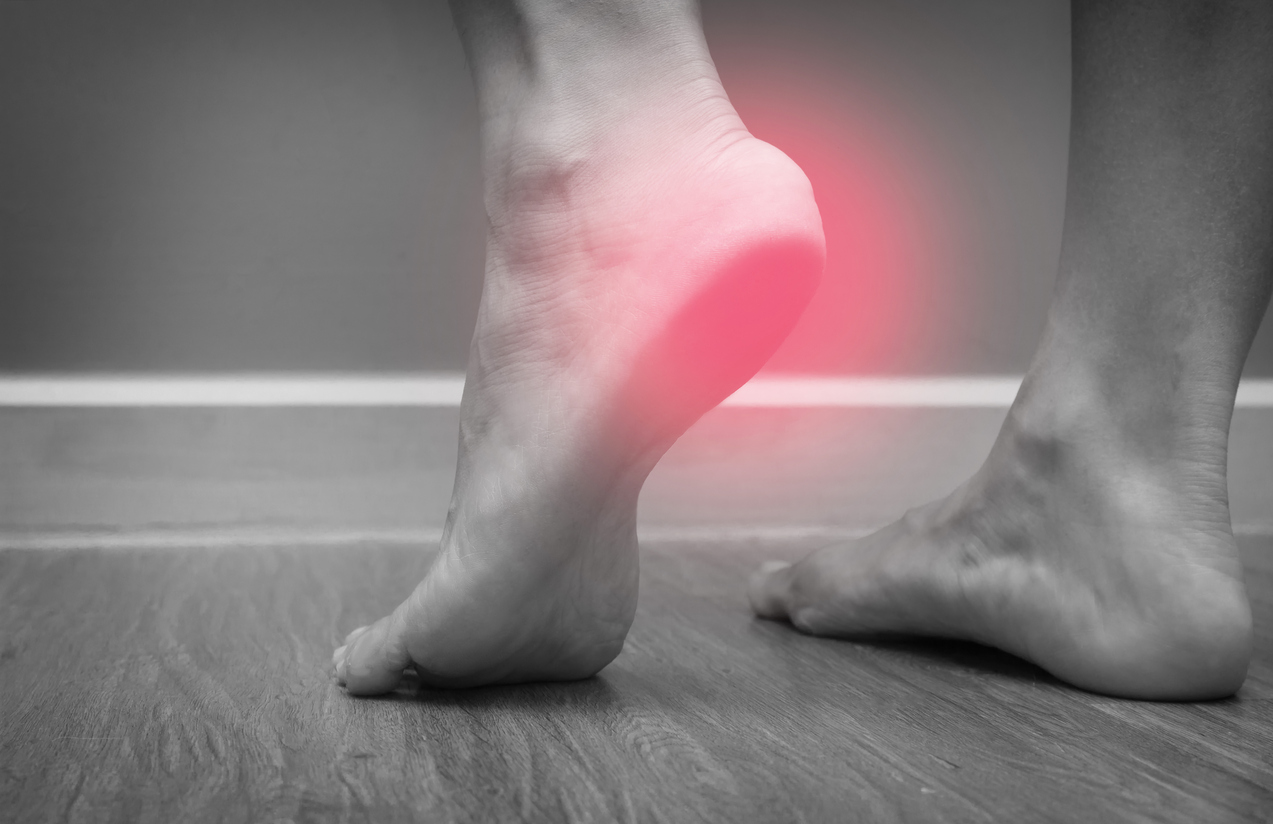 11 Jan

3 Excellent Low-Impact Foot Exercises for People With Plantar Fasciitis

If you suffer from plantar fasciitis, you want to stay away from high-impact cardio exercises such as jump-roping and running, at least until you have fully recovered (and even then, you will need to ease into your exercises). The good news is that there are great alternatives to traditional exercises if you are dealing with the painful condition known as plantar fasciitis! In this post, we will take a look at three excellent low-impact foot exercises that you can try if you have plantar fasciitis or another type of heel pain.
1) Riding The Elliptical
Swap out the treadmill for an elliptical and you can achieve the same level of intensive cardio without compromising the health of your heel. When you are exercising on a treadmill, you are subjecting your heel to a repeated pounding motion as you continuously run for 30 minutes or longer. With an elliptical, you can keep your heel firmly planted on the pedal and not have to worry about aggravating your injury or painful condition further.
Keep in mind that though the elliptical is one of the best low-impact foot exercises for painful heel conditions, it could still lead to some pain or irritation if you have particularly sensitive feet. Know your limitations when using an elliptical and remember to allow yourself plenty of time for your muscles to relax.
2) Yoga And Pilates
Both yoga and Pilates are beneficial exercises for anyone dealing with plantar fasciitis, so it's a good idea to try to implement both into your workout regimen. Yoga is great for strengthening, lengthening, and toning up muscles while also enhancing balance, and Pilates allows you to do many strength-building exercises without making you spend a lot of time on your feet.
The key to both of these low-impact exercises – like anything else – is to make sure you just don't overdo it. If you notice your heel starts flaring up during either of these exercises, give yourself some downtime. If the problem persists, look into alternative exercise options. Fortunately, just like Pilates, you can find plenty of yoga exercises that can be done by using your feet minimally or not using them at all.
3) Lower Body Strength Exercises
Although you'll need to stray away from traditional cardio exercises that include running and jumping, you can still do plenty of low-impact lower body strength training exercises, even with plantar fasciitis.
In fact, strength training is one of the best low-impact foot exercises to help you combat plantar fasciitis in the long run! Try doing some leg curls on a leg machine at your local gym. This exercise movement will require you to curl your leg toward your backside, working your hamstrings. You can decide how much resistance (or weight) that you want when you flex your leg into a curl motion. Do a few reps of this exercise on both sides and you will experience stronger hamstrings over time.
Another good lower body strength exercise is the leg extension, which will work your quadriceps. You'll need an exercise machine to do this movement. Decide how much resistance you want and extend your leg forward. Do multiple reps on both sides and build stronger legs without compromising your feet.
Great Neck Family Foot Care Wants to Help You!
Looking for more information on the different exercises and stretches you can try to help with plantar fasciitis? Or are you in need of another type of treatment for your heel pain?
Feel free to contact us with any questions or concerns you might have or to schedule an appointment with our office. Don't forget to keep reading our other blog posts for more free resources and make sure you visit our official website to view our extensive list of podiatry services!